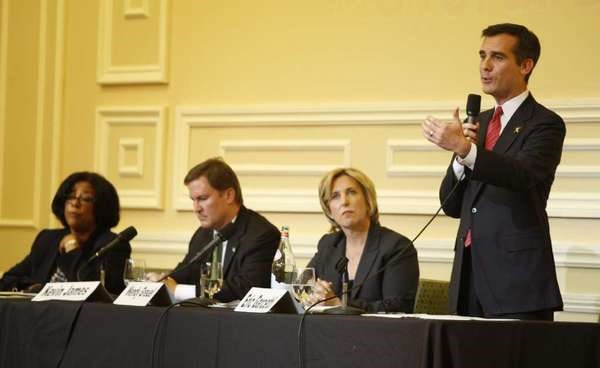 04 Dec

Wendy Greuel Lands Key Endorsement And Takes Lead In Poll

All in a span of a week, Candidate for L.A City Mayor Wendy Greuel solidifies key endorsement and takes the lead in a poll.

A week ago candidate for L.A city Mayor Wendy Greuel solidified a key endorsement from the California Senator Barbara Boxer. Senator Boxer stated: "This year, we made history by electing unprecedented numbers of women to the House and Senate," Boxer said in a statement, which highlighted the role of women in Greuel's campaign so far. "Next year, Angelenos can make history by electing Wendy Greuel as the first woman to serve as mayor of Los Angeles."

Today the Center for the Study of Los Angeles released a November Poll showing Wendy winning with 50.6% of the voters. The poll indicates Wendy winning in a general election runoff against Eric Garcetti.

A lot can change in one week and it will be interesting to see how Eric Garcetti responds in the weeks to come.